Top Ten Tuesday is hosted by The Broke and The Bookish. For this week's Top Ten Tuesday, we could recommend our favourite scary/creepy reads. I've went for more creepy than anything else as I'm a massive baby when it comes to horror.
For the Goodreads page, please click on the book image!
Hollow Pike- Juno Dawson
This was a debut novel and it's an absolute cracker. A really atmospheric piece.
Cruel Summer- Juno Dawson
This totally reminds me of Point Horror. I adored it.
Say Her Name- Juno Dawson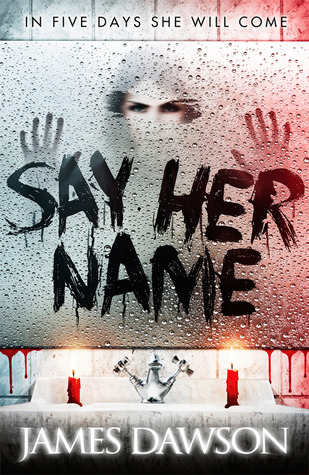 Bloody Mary used to terrify me (still does if I'm honest…) and this one really creeped me out.
Frozen Charlotte- Alex Bell
Ahh. Dolls. *shudders*
The Haunting- Alex Bell
I loved this one more than Frozen Charlotte. Probably because I have a personal connection to the place in which its set.
Choker- Elizabeth Woods
This messes with your head. Unexpected gem!
Bad Girls Don't Die- Katie Alender
Dolls. *shudder*
Through The Woods- Emily Carroll
Why not throw a graphic novel in there? Loved this one!
The Drowning- Rachel Ward
A creepy read. I really enjoyed this one.
Another Little Piece- Kate Karyus Quinn
Kate Karyus Quinn is a writer that you'll either love or hate. I really enjoy her unique books.
What have you recommended this week? Feel free to leave a link to your post and I'll stop by!