This feature is going to showcase some recent reads that I haven't fully reviewed. This may be because I didn't finish the book or that I didn't have enough to say to warrant a full and fair review of a book that I'm sure others will absolutely adore. I figure this way the books will be highlighted and someone somewhere might find the right book for them!
(BOOK IMAGES GO TO GOODREADS)
Numbers- Rachel Ward
Since her mother's death, 15-year-old Jem has kept a secret. When her eyes meet someone else's, a number pops into her head – the date on which they will die. Knowing that nothing lasts forever, Jem avoids relationships, but when she meets a boy called Spider, and they plan a day out together, her life takes a new twist and turn.
Because You'll Never Meet Me- Leah Thomas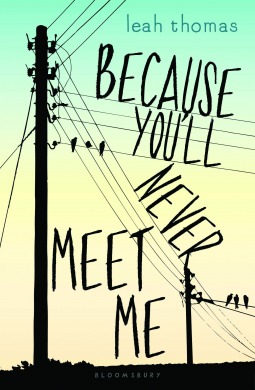 Ollie and Moritz are best friends, but they can never meet. Ollie is allergic to electricity. Contact with it causes debilitating seizures. Moritz's weak heart is kept pumping by an electronic pacemaker. If they ever did meet, Ollie would seize. But Moritz would die without his pacemaker. Both hermits from society, the boys develop a fierce bond through letters that become a lifeline during dark times—as Ollie loses his only friend, Liz, to the normalcy of high school and Moritz deals with a bully set on destroying him.
A story of impossible friendship and hope under strange circumstances, this debut is powerful, dark and humorous in equal measure. These extraordinary voices bring readers into the hearts and minds of two special boys who, like many teens, are just waiting for their moment to shine.
The Stuff of Nightmares- Malorie Blackman
Synopsis:
Kyle has always been afraid of things, especially dying. Whilst on a train on a school trip, Kyle realises that he isn't the only one who has buried fears and, more importantly, he now burns with the desire to live, and to live without fear. But will Death release him?
Rock War- Robert Muchamore
Synopsis:
Meet Jay. Summer. And Dylan.
Jay plays guitar, writes songs and dreams of being a rock star. But his ambitions are stifled by seven siblings and a terrible drummer.
Summer works hard at school, looks after her nan and has a one-in-a-million singing voice. But can her talent triumph over her nerves?
Dylan is happiest lying on his bunk smoking, but his school rugby coach has other ideas, and Dylan reluctantly joins a band to avoid crunching tackles and icy mud.
They're about to enter the biggest battle of their lives. And there's everything to play for.
Monsters- Emerald Fennell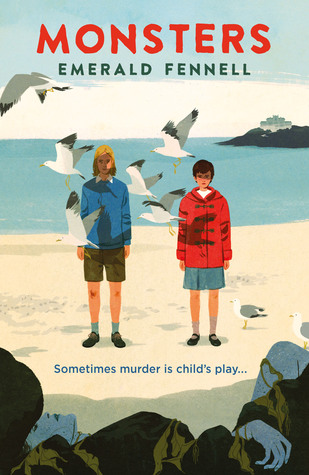 Synopsis:
Set in the Cornish town of Fowey, all is not as idyllic as the beautiful seaside town might seem. The body of a young woman is discovered in the nets of a fishing boat. It is established that the woman was murdered. Most are shocked and horrified. But there is somebody who is not – a twelve-year-old girl. She is delighted; she loves murders. Soon she is questioning the inhabitants of the town in her own personal investigation. But it is a bit boring on her own. Then Miles Giffard, a similarly odd twelve-year-old boy, arrives in Fowey with his mother, and they start investigating together. Oh, and also playing games that re-enact the murders. Just for fun, you understand…
A book about two twelve-year-olds that is definitely not for kids.