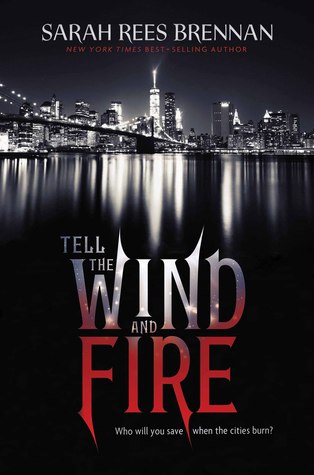 How did I get it?
NetGalley- thanks to Houghton Mifflin Harcourt Children's Book Group
Previously reviewed by the same author:
Unspoken
Untold
Unmade
Synopsis:
In a city divided between opulent luxury in the Light and fierce privations in the Dark, a determined young woman survives by guarding her secrets.
Lucie Manette was born in the Dark half of the city, but careful manipulations won her a home in the Light, celebrity status, and a rich, loving boyfriend. Now she just wants to keep her head down, but her boyfriend has a dark secret of his own—one involving an apparent stranger who is destitute and despised. Lucie alone knows the young men's deadly connection, and even as the knowledge leads her to make a grave mistake, she can trust no one with the truth.
Blood and secrets alike spill out when revolution erupts. With both halves of the city burning, and mercy nowhere to be found, can Lucie save either boy—or herself?
Thoughts
I was really excited to get approved for this book as I absolutely adored The Lynburn Legacy that I have previously read by Sarah Rees Brennan. I was intrigued by the synopsis and how it was based on A Tale Of Two Cities. I have to admit that I'm not a huge fan of A Tale Of Two Cities, but I was interested nonetheless!
I enjoyed Tell The Wind And Fire. It's a story of two cities, one of light and one of dark. It is centred in New York, so think Light New York and Dark New York. I'm always intrigued by books that involve magic. I really think this book has a great mixture of magic, romance and adventure.
Tell The Wind and Fire opens with our main characters Lucie and Ethan. They are stopped on their way home one night. Ethan is accused of helping the rebels. Ethan's doppelgänger, named Carwyn, appears in order to save Ethan's life. After all, in this world doppelgängers are created in order to save another person. They are supposed to be killed, but Ethan's mum decided to save Carwyn. Doppelgängers are illegal and if Ethan's popular family are found to have a doppelgänger it could affect their 'celebrity' reputation.
Once again, Sarah Rees Brennan has created some amazing characters. I thought Ethan and Lucie were interesting characters, but for me, Carwyn really stole the story for me. I think without him this story might have suffered. He really was a stand out character.
Would I recommend it?:
Yes! 3.5 stars
An intriguing storyline with a great character involved!