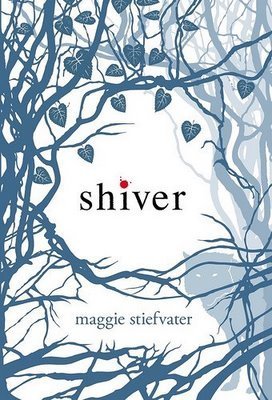 How did I get it?:
I bought it!
Synopsis:
For years, Grace has watched the wolves in the woods behind her house. One yellow-eyed wolf—her wolf—is a chilling presence she can't seem to live without.
Meanwhile, Sam has lived two lives: In winter, the frozen woods, the protection of the pack, and the silent company of a fearless girl. In summer, a few precious months of being human… until the cold makes him shift back again.
Now, Grace meets a yellow-eyed boy whose familiarity takes her breath away. It's her wolf. It has to be. But as winter nears, Sam must fight to stay human—or risk losing himself, and Grace, forever.
Thoughts:
This is going to be one of those tricky books to review, because whilst I sped through it and enjoyed reading it, I could tell it wasn't the best book in the world and it has oh so many flaws. Yet, it was enjoyable at the same time. Hmm.. tricky! I have to admit, I went into reading this book with fairly low expectations because of all the mixed reviews. I think that's why I was surprised that I found it to be enjoyable enough.
I think one of my biggest bug bears about this book is the insta-love. Grace and Sam have known each other for years, but Sam has often been in the form of a wolf. Grace is obsessed by the wolves after an experience with them when she was younger. One day, Sam (as a human) arrives on Grace's porch and thus starts the insta-love. They immediately start dating and sleep in the same bed. Woah, now that is fast insta-love. Grace abandons her friends (which really annoys me) and spends most of her time in Sam's company. They spend every moment possible together. It comes across as an intense and full on relationship. Not healthy.
I did find Maggie Stiefvater's werewolf mythology interesting. In Shiver, we learn that the werewolves turn when the weather gets cold. There's something addictive about this book. I couldn't stop turning the pages and I'm intrigued enough to see where the story goes next. I think I'm really going to like Maggie Stiefvater's writing. I know from many bloggers, that they believe this series isn't her best, so I'm looking forward to exploring more!
Would I recommend it?:
Yes- to those that don't mind a cheesy storyline…
Not for those that can't stand insta-love!