Top Ten Tuesday is hosted by the wonderful The Broke and The Bookish. For this week's list we are listing ten books that we aim to read this coming season. I've decided to go for books that have been on my kindle for quite some time. Let's hope I knock some of these books off the TBR this Autumn!
Book images go to Goodreads
Dark Places- Gillian Flynn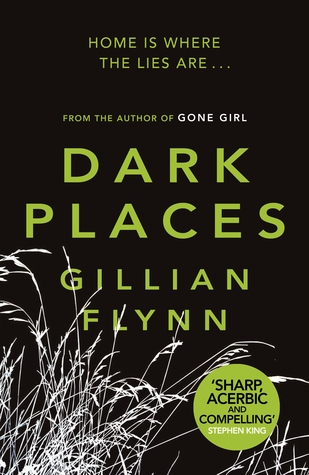 I'm really looking forward to Dark Places after hearing such wonderful things about it. Then I'm all caught up with Gillian Flynn's books!
Behind The Scenes- Dahlia Adler
I have heard such wonderful things about this book, so I have no idea why I haven't got around to reading it yet.
Flat-Out Celeste- Jessica Park
I have loved the Flat-Out books, so goodness knows why I haven't got around to this one yet!
How Hard Can Love Be?-Holly Bourne
I loved the first book, but haven't read the next yet! Holly Bourne is a great writer so this is bound to be good.
P.S. I Still Love You- Jenny Han
To be honest, I wasn't the biggest fan of the first book, but I'm intrigued to see how it follows up with the next instalment!
The Half Life of Molly Pierce- Katrina Leno
I have been meaning to read this book for quite some time now. I'm hoping that by reminding myself it'll totally happen?!
Don't Touch-Rachel M. Wilson
I totally forgot about this book. The cover is stunning and the synopsis really intrigues me.
The Promise of Amazing-Robin Constantine
I've heard mixed things about this book, but sometimes a book like this is just what I need in busy times.
Uninvited-Sophie Jordan
I really enjoy dystopian/thriller reads and this one looks like my sort of thing. I'm not sure why I've held off.
The Swap- Megan Shull
This book looks like a cute read! I hope to get around to it this Autumn.
What is on your Autumn/Fall TBR? Please feel free to leave a link to your post and I'll stop by!