Top Ten Tuesday is hosted by the wonderful The Broke and The Bookish. This week's list are ten short books/one sitting reads etc. I decided to go for Ten Books That'll Make You Read The Day Away.
As ever, click on the book image to get to Goodreads!
The Help- Kathryn Stockett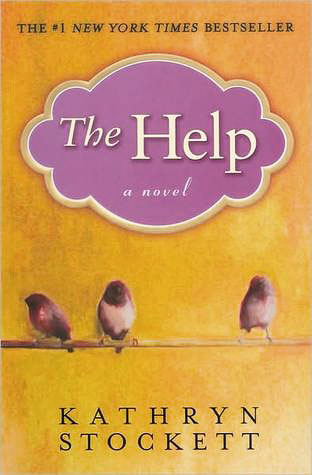 I thought this was such a powerful read. I devoured this book and have highly recommend it since!
The Name On Your Wrist- Helen Hiorns
I thought that this novella had such a unique story-line. I'd highly recommend it!
Slumber- Tamara Blake
I love this fairy tale-esque story. It didn't take me long to read at all.
George- Alex Gino
I could have easily read this book in one sitting. It didn't take me long to read at all. It's such a powerful, touching read.
A Monster Calls- Patrick Ness
Another brilliant read. This book moved me and I'll continue to recommend it highly whenever I can.
The Last Act Of Love- Cathy Rentzenbrink
This book is amazing. I was entirely moved by it and couldn't stop turning the pages!
The Quietness- Alison Rattle
I love Alison Rattle's books and I could have easily listed ALL of her releases. Her writing is incredibly evocative. It's so easy to read.
The Sky Is Everywhere- Jandy Nelson
I adore this book! I read it so many years ago and it still stays with me.
Crush- Eve Ainsworth
This book is incredible. From its title, you might think it's a sweet read, but it's much darker than you might anticipate…
Dangerous Girls- Abigail Haas
I absolutely love this book and think it's incredibly underrated. I really enjoyed this book and practically devoured it in one sitting.
What did you put on your list this week? Please feel free to leave a link to your post and I'll stop by!