This feature is going to showcase some recent reads that I haven't fully reviewed. This may be because I didn't finish the book or that I didn't have enough to say to warrant a full and fair review of a book that I'm sure others will absolutely adore. I figure this way the books will be highlighted and someone somewhere might find the right book for them!
(BOOK IMAGES GO TO GOODREADS)
Joe All Alone- Joanna Nadin
Synopsis:
When thirteen-year-old Joe is left behind in Peckham while his mum flies to Spain on holiday, he decides to treat it as an adventure, and a welcome break from Dean, her latest boyfriend. Joe begins to explore his neighbourhood, making a tentative friendship with Asha, a fellow fugitive hiding out at her grandfather's flat.
But when the food and money run out, his mum doesn't come home, and the local thugs catch up with him, Joe realises time is running out too, and makes a decision that will change his life forever.
Where You End- Anna Pellicioli
Synopsis:
Miriam Feldman was always attracted to the artists, the musicians, the boys who wore broken-down cardigans. Boys like Elliot. Their relationship was intense, passionate, all consuming. When they were together, Miriam knew who she was, in the way you can only know when you're deeply in love. But then it ended, and Miriam had to move on. Even after Elliot started seeing someone else. Even after she impulsively destroyed a priceless work of art. Even after she was blackmailed by the mystery girl who saw her do it. After all this, Miriam had to go on with her life. If only she knew how.
Every Last Word- Tamara Ireland Stone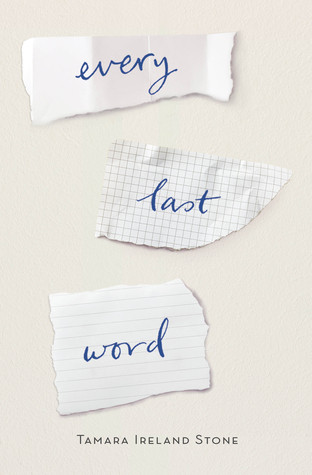 Synopsis:
Samantha McAllister looks just like the rest of the popular girls in her junior class. But hidden beneath the straightened hair and expertly applied makeup is a secret that her friends would never understand: Sam has Purely-Obsessional OCD and is consumed by a stream of dark thoughts and worries that she can't turn off.
Almost Grace- Rosie Rowell
Synopsis:
For the first time in my life I feel like there is a chink of light, another way. Spook's world is raw, cut down to what matters. He is the first person I've met who seems free.
Grace and her Cape Town friends are renting a house on the coast – after exams it's their rite of passage into adulthood. Yet 'maturity' means different things to each of them. Brett and Louisa have plans – university, travelling – but Grace is uncertain of her future. Anxiety drives her to take control of whatever she can, starting with her own body, and it is starting to worry those around her.
When Grace meets Spook – an older, nomadic surfer – their attraction is instant and his relaxed familiarity and assured confidence catch her off-guard. Can she allow herself to lose control, and fall in love?
An evocative, beautifully-told story of identity, relationships and freedom, set in contemporary South Africa.
The Girl At Midnight- Melissa Grey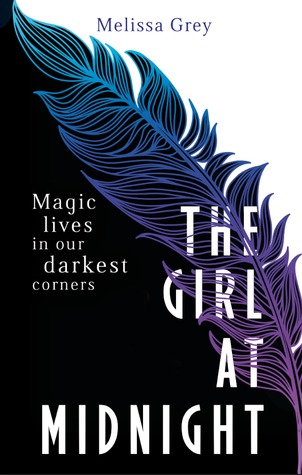 Beneath the streets of New York City live the Avicen, an ancient race of people with feathers for hair and magic running through their veins. Age-old enchantments keep them hidden from humans. All but one. Echo is a runaway pickpocket who survives by selling stolen treasures on the black market, and the Avicen are the only family she's ever known.
Echo is clever and daring, and at times she can be brash, but above all else she's fiercely loyal. So when a centuries-old war crests on the borders of her home, she decides it's time to act.
Legend has it that there is a way to end the conflict once and for all: find the Firebird, a mythical entity believed to possess power the likes of which the world has never seen. It will be no easy task, though if life as a thief has taught Echo anything, it's how to hunt down what she wants . . . and how to take it.
But some jobs aren't as straightforward as they seem. And this one might just set the world on fire.