This feature is going to showcase some recent reads that I haven't fully reviewed. This may be because I didn't finish the book or that I didn't have enough to say to warrant a full and fair review of a book that I'm sure others will absolutely adore. I figure this way the books will be highlighted and someone somewhere might find the right book for them!
(BOOK IMAGES GO TO GOODREADS)
Chart Throb- Ben Elton
95,000 hopefuls. Three judges. Just one winner. 
And that's Colin Simms, the genius behind the show. 
Colin always wins, because Colin writes the rules. But this year, as he sits smugly in judgment on the mingers, clingers and blingers whom he has pre-selected in his carefully scripted "search" for a star, he has no idea that the rules are changing. The "real" is about to be put back into "reality" television, and Colin and his fellow judges (the nation's favourite mum and the other bloke) are about to become ex-factors themselves.
Undercover Princess- Connie Glynn
When fairy tale obsessed Lottie Pumpkin starts at the infamous Rosewood Hall, she is not expecting to share a room with the Crown Princess of Maradova, Ellie Wolf. Due to a series of lies and coincidences, 14-year-old Lottie finds herself pretending to be the princess so that Ellie can live a more normal teenage life.
Lottie is thrust into the real world of royalty – a world filled with secrets, intrigue and betrayal. She must do everything she can to help Ellie keep her secret, but with school, the looming Maradovian ball and the mysterious new boy Jamie, she'll soon discover that reality doesn't always have the happily ever after you'd expect…
A thrilling world of parties, politics and bad ass princesses, this is the first book in the brand new series THE ROSEWOOD CHRONICLES.
There's Someone Inside Your House- Stephanie Perkins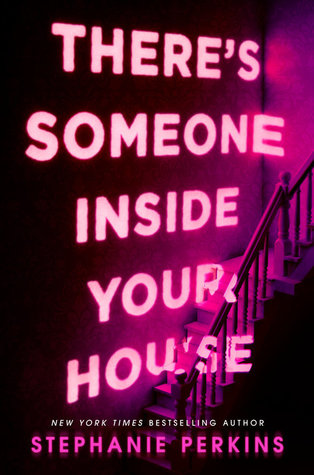 Love hurts…
Makani Young thought she'd left her dark past behind her in Hawaii, settling in with her grandmother in landlocked Nebraska. She's found new friends and has even started to fall for mysterious outsider Ollie Larsson. But her past isn't far behind.
Then, one by one, the students of Osborne Hugh begin to die in a series of gruesome murders, each with increasingly grotesque flair. As the terror grows closer and her feelings for Ollie intensify, Makani is forced to confront her own dark secrets.
Because You Love To Hate Me- edited by Ameriie
Leave it to the heroes to save the world–villains just want to rule the world.
In this unique YA anthology, thirteen acclaimed, bestselling authors team up with thirteen influential BookTubers to reimagine fairy tales from the oft-misunderstood villains' points of view.
These fractured, unconventional spins on classics like "Medusa," Sherlock Holmes, and "Jack and the Beanstalk" provide a behind-the-curtain look at villains' acts of vengeance, defiance, and rage–and the pain, heartbreak, and sorrow that spurned them on. No fairy tale will ever seem quite the same again!
The Poet X- Elizabeth Acevedo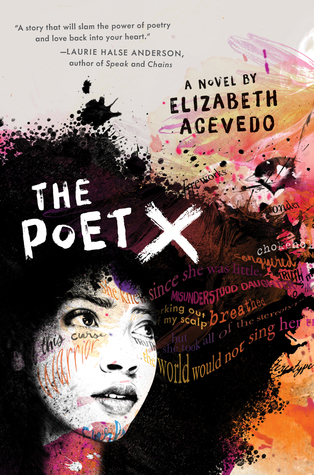 A young girl in Harlem discovers slam poetry as a way to understand her mother's religion and her own relationship to the world. Debut novel of renowned slam poet Elizabeth Acevedo.
Xiomara Batista feels unheard and unable to hide in her Harlem neighborhood. Ever since her body grew into curves, she has learned to let her fists and her fierceness do the talking.
But Xiomara has plenty she wants to say, and she pours all her frustration and passion onto the pages of a leather notebook, reciting the words to herself like prayers—especially after she catches feelings for a boy in her bio class named Aman, who her family can never know about. With Mami's determination to force her daughter to obey the laws of the church, Xiomara understands that her thoughts are best kept to herself.
So when she is invited to join her school's slam poetry club, she doesn't know how she could ever attend without her mami finding out, much less speak her words out loud. But still, she can't stop thinking about performing her poems.
Because in the face of a world that may not want to hear her, Xiomara refuses to be silent.
Have you read any of these books? Did you enjoy them? Feel free to leave a comment below!