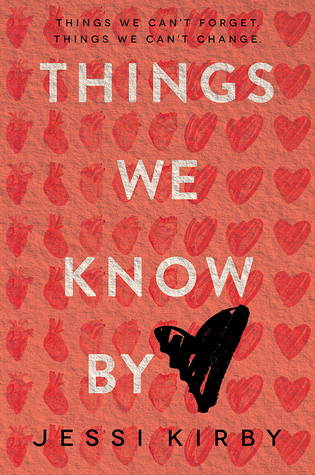 How did I get it?:
I bought it!
Previously reviewed by the same author:
In Honor
Golden
Synopsis:
When Quinn Sullivan meets the recipient of her boyfriend's donated heart, the two form an unexpected connection.
After Quinn loses her boyfriend, Trent, in an accident their junior year, she reaches out to the recipients of his donated organs in hopes of picking up the pieces of her now-unrecognizable life. She hears back from some of them, but the person who received Trent's heart has remained silent. The essence of a person, she has always believed, is in the heart. If she finds Trent's, then maybe she can have peace once and for all.
Risking everything in order to finally lay her memories to rest, Quinn goes outside the system to track down nineteen-year-old Colton Thomas—a guy whose life has been forever changed by this priceless gift. But what starts as an accidental run-in quickly develops into more, sparking an undeniable attraction. She doesn't want to give in to it—especially since he has no idea how they're connected—but their time together has made Quinn feel alive again. No matter how hard she's falling for Colton, each beat of his heart reminds her of all she's lost…and all that remains at stake.
Thoughts:
I really enjoy Jessi Kirby's writing, and felt in the mood for a contemporary young adult read, so I picked up Things We Know By Heart. I thought it was a beautifully written book which was incredibly touching.
Things We Know By Heart centres around Quinn, who when we start the book, we learn has lost her boyfriend in an accident. Quinn's boyfriend Trent is an organ donor. Quinn decides to reach out to the recipients of her boyfriend's organs. I did find this element a little weird, but I could understand why Quinn would want to see where her boyfriend ended up and the good that his organ donation had done. Quinn has some trouble finding the recipient of Trent's heart, but finds herself digging deeper into the system to find Trent's heart. She hopes by doing this, she will learn to mend her own heart. A little predictably, Quinn finds herself falling for Colton, the boy whose life has changed due to Trent's donation.
I loved so much about this book, but at the same time parts of it slightly annoyed me which is why I couldn't give it a four star rating. I get that Colton had Quinn's boyfriend's heart, but I felt like they fell in love far too quickly and predictably. The romance was sweet, but I'm not so sure it was believable. Still, this is fiction and why not be a little unrealistic? The romance might make others swoon. It might just be me that has trouble believing in it. The other problem I had was that it was a little creepy that Quinn was so determined to find out where Trent's heart had gone. If you can get past this, I really think this book is worth checking out.
Would I recommend it?:
Yes! 3.5 stars
A touching book about family, love and moving on!