I am joining in with the lovely Lipsy from Lipsy's Lost and Found's feature which highlights our week in books. I shall be sharing what I'm reading now, then and next! I won't be showcasing my new books as I do that on a Saturday. I'm really excited by this feature as I loved sharing my recent reads. My book reviews published on my blog are often WAY behind what I'm actually reading, so this is a good feature to keep you up to date!
NOW– Blood Sisters– Jane Corry– I'm just about to start Blood Sisters, which looks like my sort of book!
THEN– The Girl In The Coat- Kate Hamer– I enjoyed this book. It was easy to read and almost fairy-tale esque in its nature.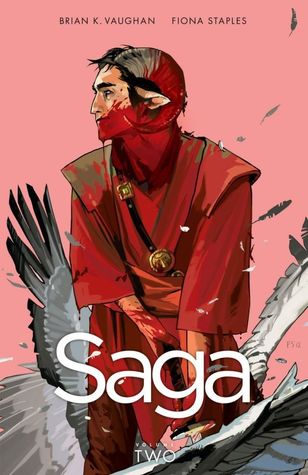 NEXT– Saga Volume 2– Brian Vaughan and Fiona Staples– This is the banned book for the feature that I do with my sister, Beth!
What are you reading this week? Feel free to let me know or leave a link to a post that you do! Happy Reading!