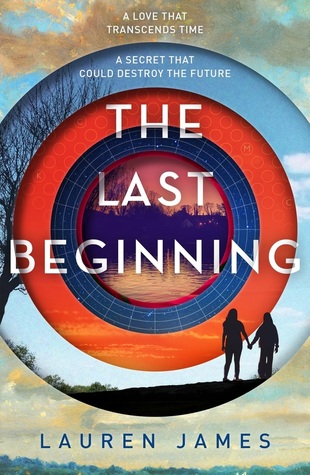 How did I get it?:
I bought it!
Previously read by the same author:
The Next Together
Synopsis:
The epic conclusion to Lauren James' debut The Next Together about love, destiny and time travel.
Sixteen years ago, after a scandal that rocked the world, teenagers Katherine and Matthew vanished without a trace. Now Clove Sutcliffe is determined to find her long lost relatives. But where do you start looking for a couple who seem to have been reincarnated at every key moment in history? Who were Kate and Matt? Why were they born again and again? And who is the mysterious Ella, who keeps appearing at every turn in Clove's investigation?
For Clove, there is a mystery to solve in the past and a love to find in the future.
Thoughts:
Oh my goodness, Lauren James' debut The Next Together blew me away when I read it. I really didn't expect to like it as it isn't my usual thing. However, I gave it a go and ended up loving it. I wasn't sure whether The Last Beginning would live up to my expectations, but it really did!
In The Last Beginning, we follow Clove Sutcliffe who is determined to find her long lost relatives. Katherine and Matthew seemed to have disappeared from the world, with no-one able to find them. Clove doesn't know where to start looking for them, because they appear to have been reincarnated at several key points in history. Clove wants to find out the connection between them all and discover who Ella is…
I really liked Clove as a character, although I can imagine that she might get on some reader's nerves. She does make some pretty stupid decisions- one particularly big one which I won't spoil. However, I think she had likeable qualities and I enjoyed reading about her adventures.
This book is so well written. As I mentioned, I really liked the author's debut, so I was cautious about approaching this one. I need not have been. It was an incredibly unique story, just like its predecessor. I loved how the story was told through articles, emails etc. It wasn't just about the prose. It's little things like that, that make a book stand out compared to others in its genre.
The story is so carefully considered. There are bits in The Last Beginning that makes sense of what happened in The Next Together. It's just so clever! I love it when a duology is so thoughtfully planned like this must have been. Really, I bow down to Lauren James.
Would I recommend it?:
Of course!
A fantastic solid end to a wonderful duology that I absolutely adored!