I had seen this post on Beth's blog. She originally got the idea from one of her favourite booktubers Lauren And The Books who did it with the word CHRISTMAS. Beth decided to take on that challenge and make it seasonal.
Today I will be taking the word WINTER and finding books on my TBR that start with those letters.
Click on the book image to find out more about the book!
For Beth's W.I.N.T.E.R post click here.
W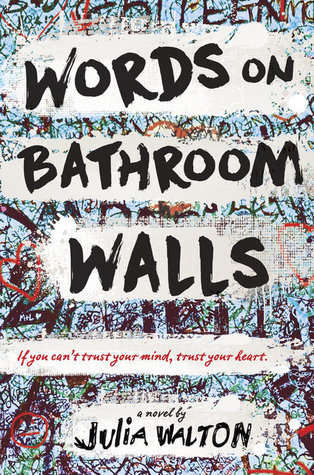 I am really interested in books that cover mental health. This one is all about a boy with schizophrenia.
I
I want to read more of Gayle Forman's work, so I can't wait to pick this one up!
N
I really enjoyed Cara's first two books. I'm currently reading (and enjoying) this book. If you're into crime/thrillers… it's one to look out for.
T
I am so intrigued to read this book. I wasn't a huge fan of the author's debut, but I've heard great things about this one!
E
This is another book that Beth has been on at me to read for months. It's happening soon. I promise!
R
I'm not usually a fan of short stories, but I am a fan of Cecelia Ahern. Looking forward to this one!
Have you done this tag? Feel free to leave me a link to your post and I'll stop by!